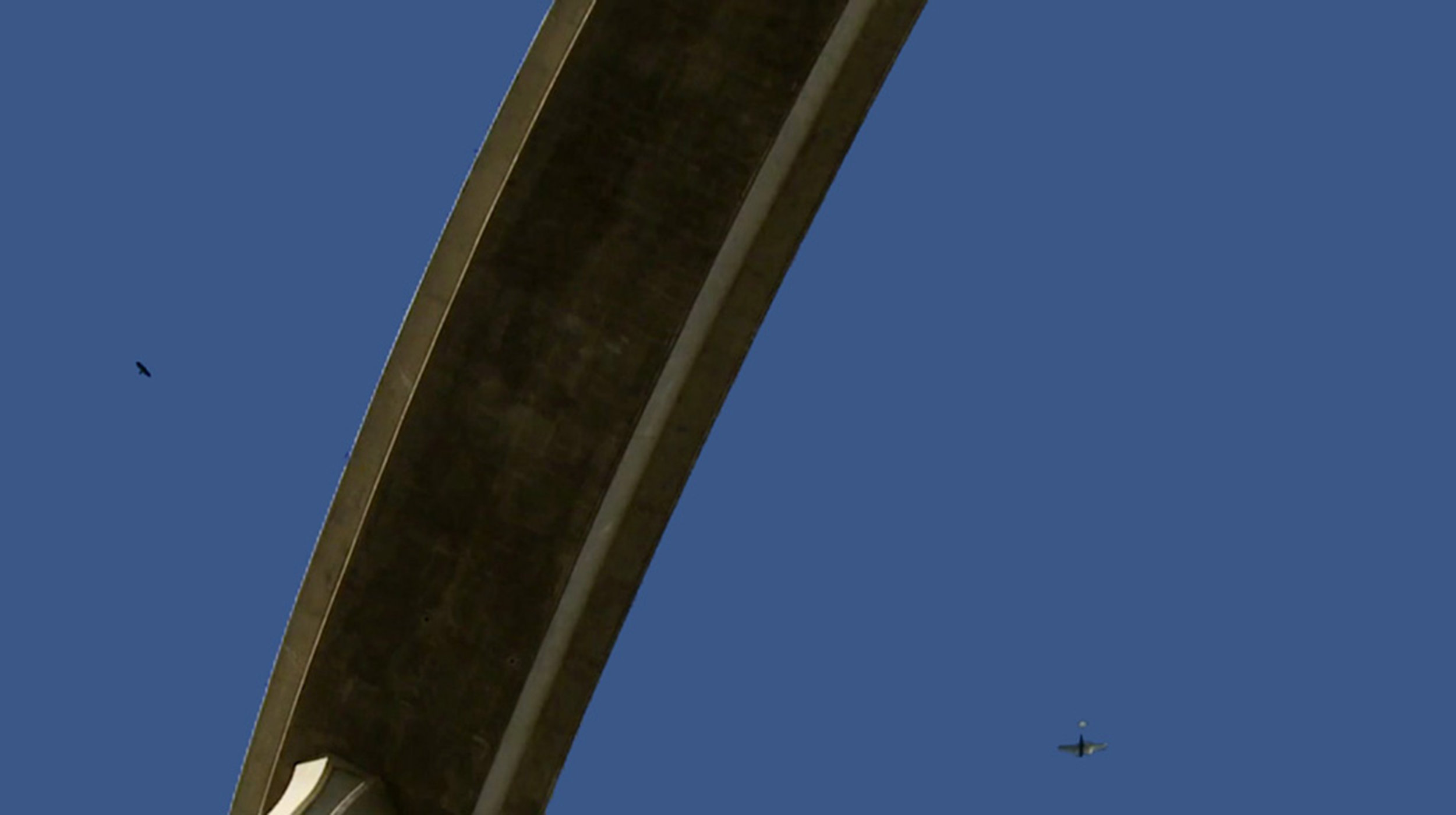 Skyward (video still)
9 minute 45 seconds , HD video installation
dimensions variable
2013
Skyward is a large-scale video installation portraying Los Angeles' manufactured landscape and its complex relationship to the natural world. Using the quintessential Los Angeles experience of driving as allegory, the video takes the point of view of a passenger gazing upward through an open-top convertible, or sunroof while riding throughout the city. This point of view manifests physically in the gallery by presenting this nearly ten-minute sequence on an oversized, suspended screen, compelling viewers to stare upwards toward the skylight-like tableau. What begins as realism subtly veers into the realm of fantastical daydream, transcending the routine activity of commuting by car, and rising above the gridlock at street level to a pristine blue sky saturated with limitless possibility.
Skyward (installation view from Pierogi's The Boiler)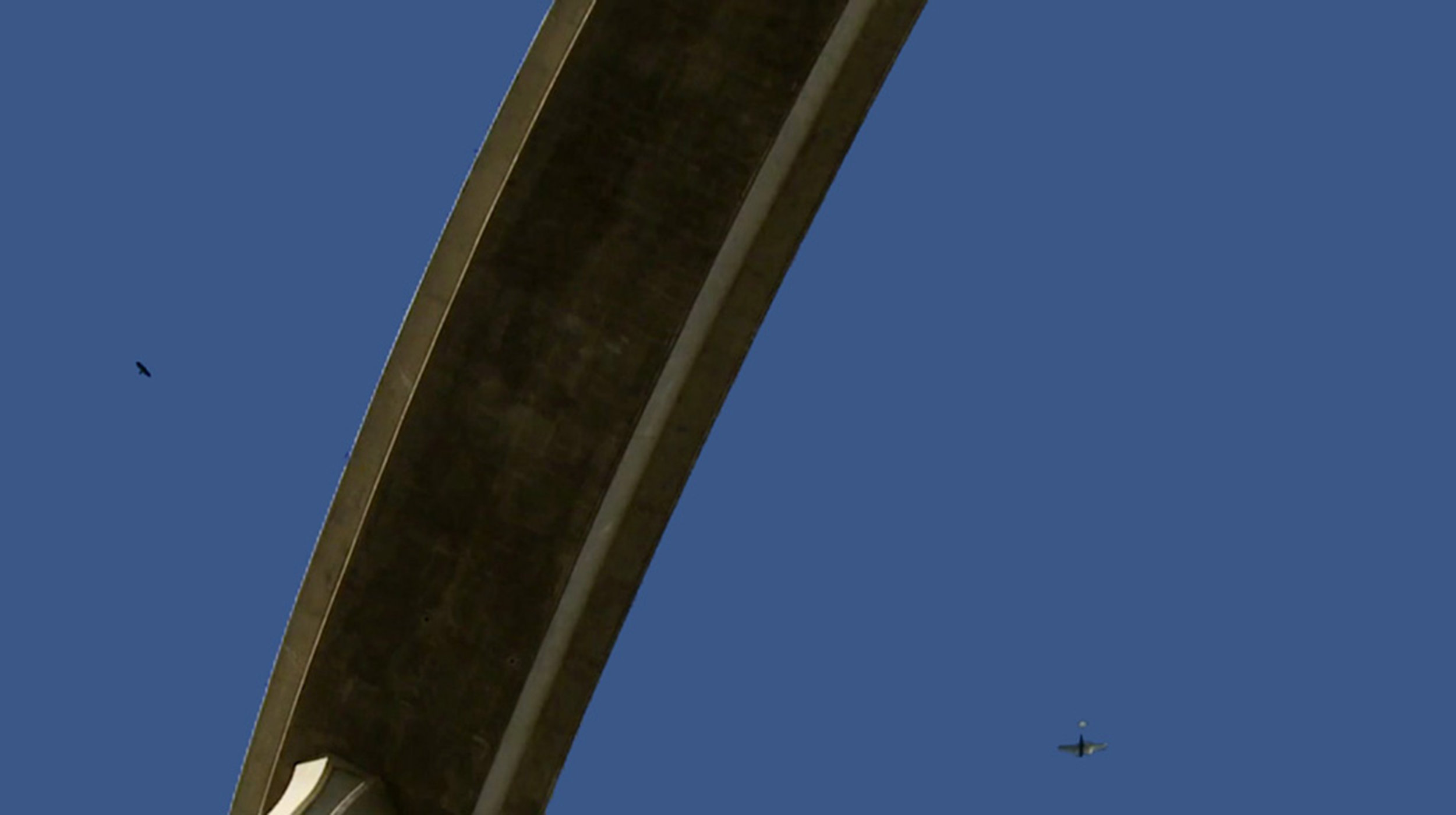 Skyward (installation view from Disjecta Contemporary Art Center)